Feeling a bit stumped on what to do with your guest book? Take a peek at a few of the ideas we have seen here at St. Boniface!
Consider using a board (as seen below) and have your guests sign the board with colored markers, then display this board in your home.
Purchase your wedding board here, there are so many lovely ideas on Etsy!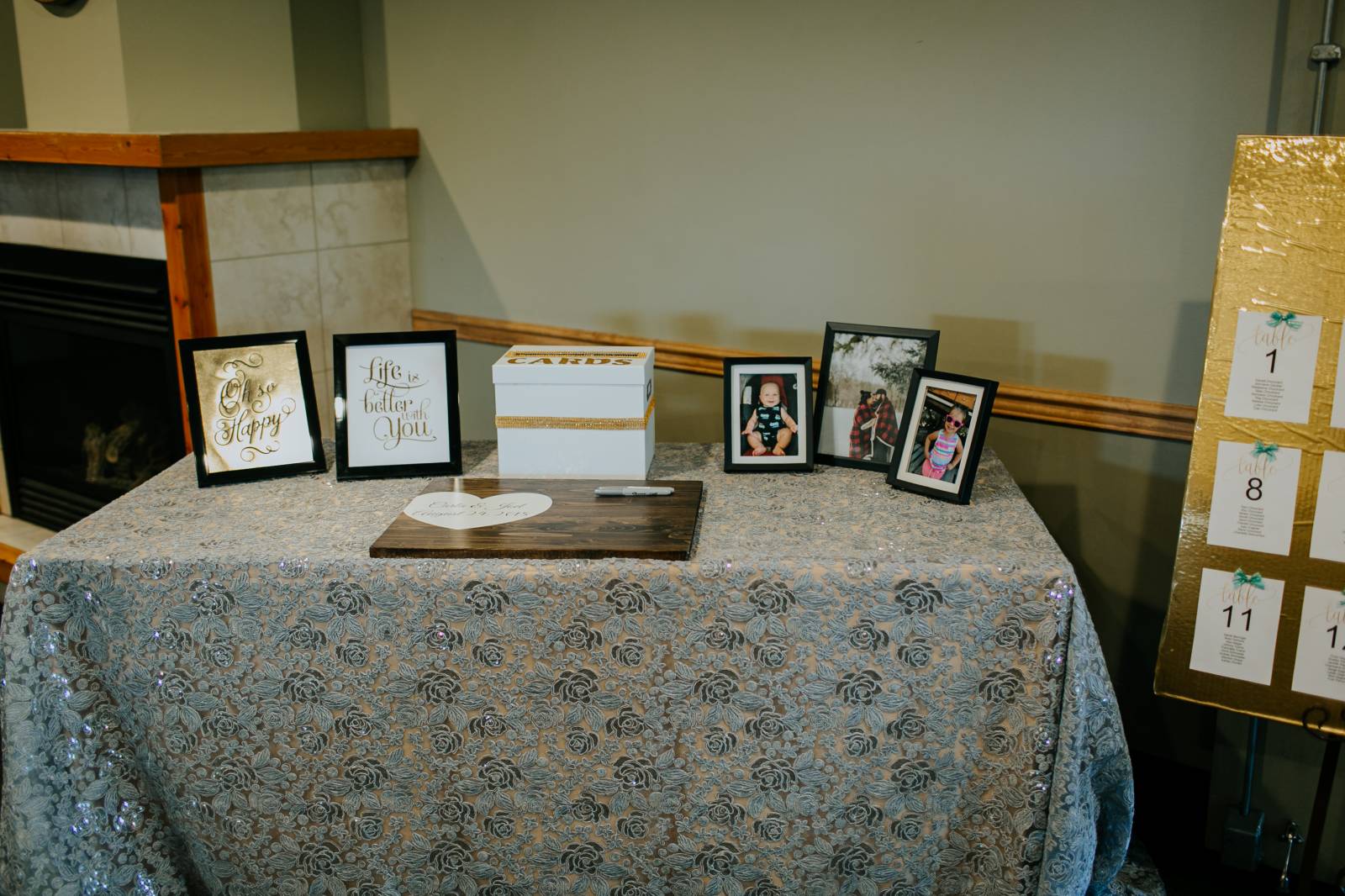 As seen below, Heather and Jeff printed a light canvas for their guests to sign. This can be easily displayed in your home, or moved around as time goes on since it is so light and easy to transport.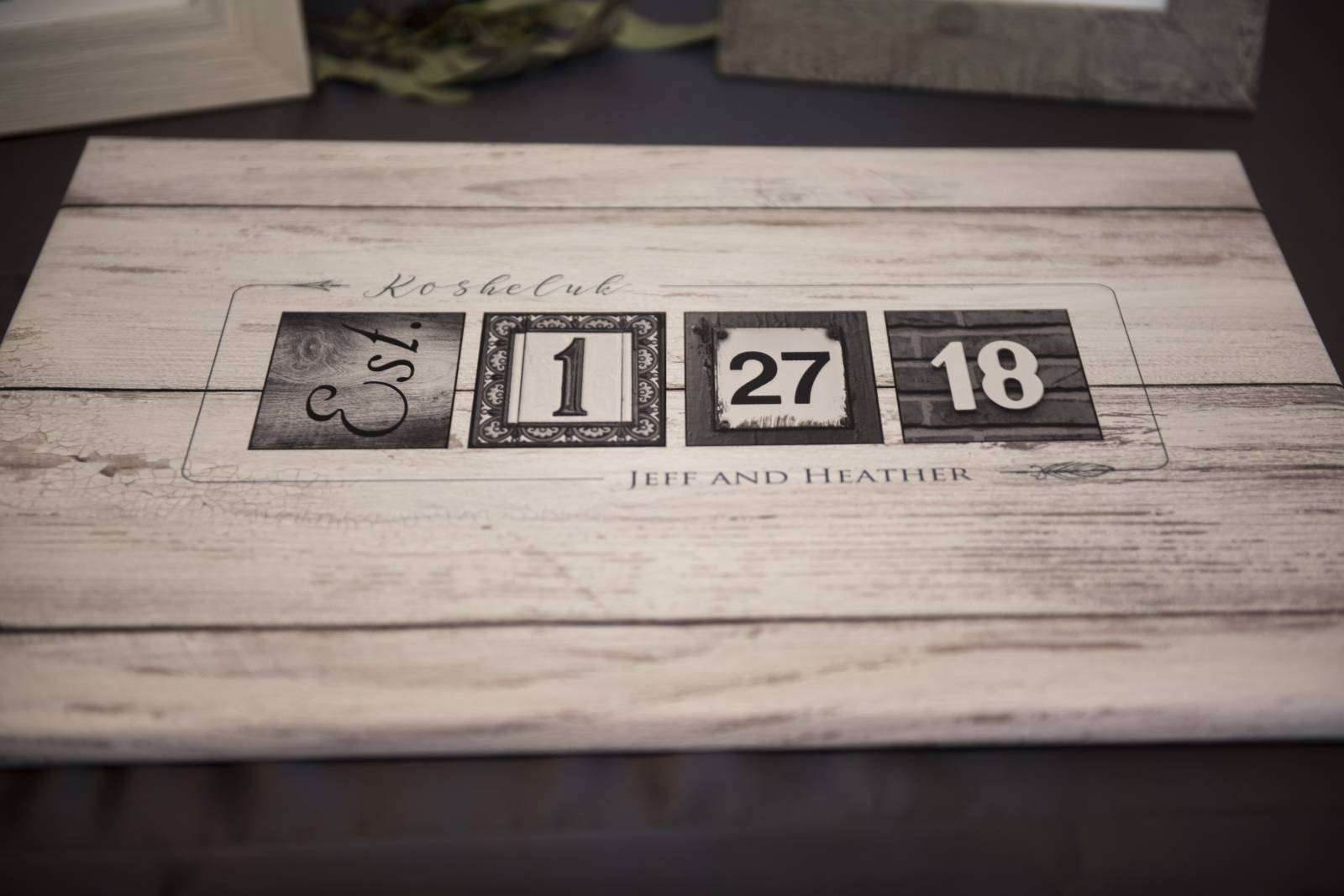 Consider using your engagement photos to create a custom photo book for your guests to sign. Some photographers actually include this in their wedding packages, so it's one less thing you need to worry about preparing leading up to the big day. It's a great way to look back on the engagement photos after the wedding. If you are using engagement photos on the tables at the wedding (in the table numbers) or photos on the guest book table, it helps tie it all together.
It's easy to get caught up in the wedding planning process and think that you need EVERYTHING. Something as simple as a sign (see below) letting your guests know to sign your guest book is all you need. Especially if you are doing an alternative guest book with engagement photos, or on a wooden slab. Some guests of older generations may not know that they can sign on this and miss the guest book altogether.
Pinterest is a lovely tool for wedding inspiration. No matter how you choose to style your guest book table, or what your guests will be signing on your special day, you will still be making the best memories for years to come.
Do you have an idea for a guest book with a photo to share? Email us! We would love to hear from you!
Happy Planning!
- Tricia Bachewich
Event Coordinator