No matter which season you choose to get married, there are benefits to every season in Winnipeg. Since summer is traditionally the busiest season for weddings in Winnipeg, let's start there!
Here are a few perks (followed by some fabulous photos) of getting married between June and August in Winnipeg.
1) You can use our outdoor ceremony space.
2) You can get some very lush, green photos on the golf course. We have a fabulous grounds crew that keeps everything looking it's best.
3) You can plan a stay-cation honey moon in Manitoba because you aren't trying to escape frigid cold weather.
4) If you have any guests coming from out of town, they can partake in Manitoba festivals such as Folk Fest, Folklorama or The Red River Exibition.
5) Day's are much longer in the summer which allows for plenty of time to take photos!
6) Flowers are in bloom and you can get some pretty amazing locally sourced flowers for your bridal bouquet.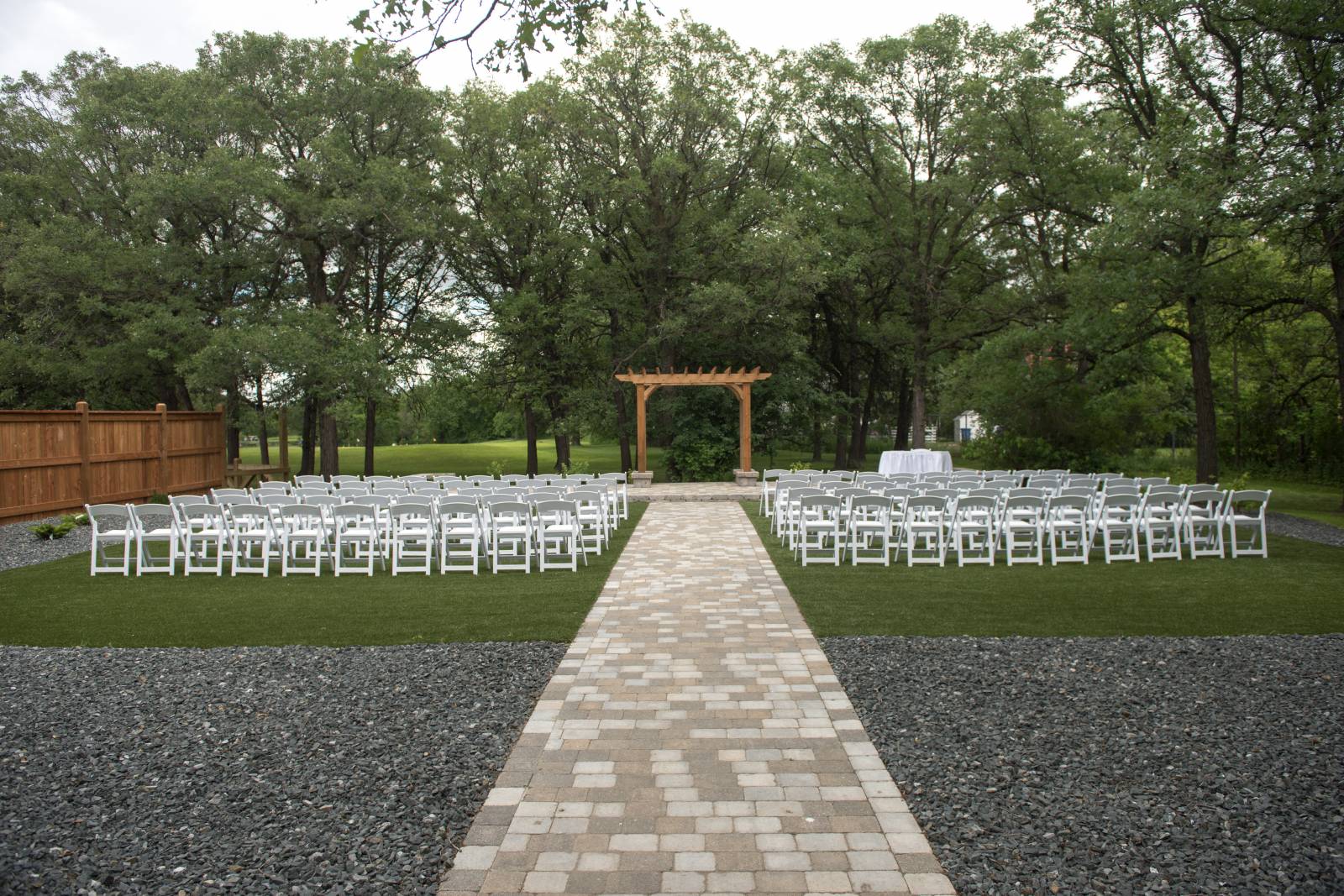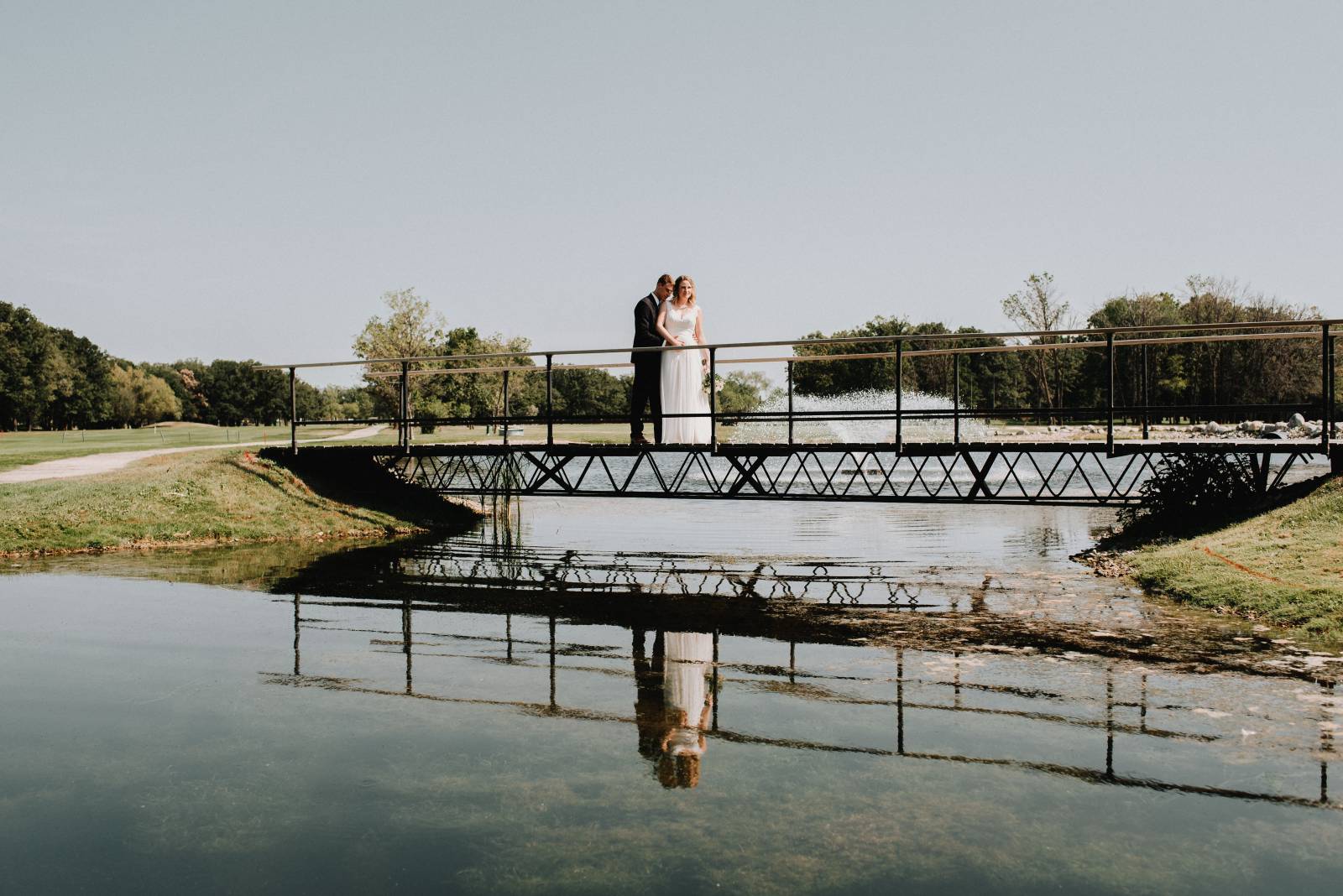 Trying to beat the heat? Suffer from allergies? Have a love of the outdoors but want to lower your risk of rain? Host a fall (September- October) wedding. Here are a few benefits to a Fall Wedding in Winnipeg.
1) The weather tends to be more predictable.
2) The leaves are changing colors.
3) Your guests actually want you to host a wedding on a long weekend (Thanksgiving Sunday) because cabin season is over and you are planning on getting together as a family anyways!
4) Deep, moody colors are totally appropriate- and encouraged!
5) You can likely still have an outdoor ceremony!
If outdoor ceremonies aren't you thing, and you really love the look of a snow covered back drop for your wedding day, let's dive into the benefits of a winter wedding.
1) The weather is very predictable, it is going to be cold. Prepare for the cold with cozy shawls, warm boots that you can hide under your dress or a hot chocolate bar!
2) You can get photos at some of the most amazing locations that aren't available in the summer such as the Ice Castles and the Festival du Voyageur.
3) Your guests won't be away camping or at the cabin so hosting a wedding on a long weekend isn't a problem.
4) There is less competition with your vendors since less brides are hosting winter weddings than summer weddings.
5) The winter package is extremely affordable. Priced at $65 per person, you can't beat that! Specifically at our venue, you get access to the entire clubhouse!
6) It will be dark by 5pm so you can totally achieve the romantic, candlelit, twinkle light vision that you can't get in the summer!
Source: Kassandra Donaldson Photography
And last, but certainly not least, Spring Weddings! Hosting a wedding in April or May can be one of the most beautiful times! Check out this list of benefits to a spring wedding!
1) Increased availability!
2) You can plan over the winter when it is too cold to go outside anyways!
3) You will have access to some of the most gorgeous, local, fresh flowers.
4) The weather will be fairly mild, so if you aren't a fan of the extreme heat, you will be A- OK!
No matter when you choose to get married, it will be beautiful! Consider which season you would like to celebrate your anniversary year after year.If you have a tip that we didn't include, feel free to email us!