Choosing a wedding venue is one of the biggest parts of planning a wedding. With a huge plethora of available venue options in Winnipeg and in Manitoba, how do you choose?
St. Boniface Golf Club is a little hidden gem tucked away in the heart of St. Boniface with so many reasons why we are one of the leading venues in the Winnipeg Wedding Industry.
Not to toot our own horn, but we have some pretty amazing reasons why we should really be the top of the list for your venue search. Here are 20 reasons why we are a cut above the rest!
1) Location. Location. Location.
We follow a lot of bridal forums and blogs. You know what wedding guests despise the most? A long drive to get to the wedding! We are centrally located, just 5 minutes from downtown Winnipeg. We are surrounded by hotels and public transportation. Your guests will be able to conveniently call a taxi, take a bus or ask a friend for a safe ride home. Allow your guests to fully enjoy your day, without having an hour+ long drive to and from your venue. With gas prices nearing $1.30 per liter, it's going to add up quite quickly as an added expense to your guests.
In addition to your guests needing to figure out their own safe rides home (or you assume the cost with a rental bus), you will also need to pay mileage rates for your vendors. Most vendors charge a fee as soon as they hit the perimeter. This will not only add up in your transportation costs, but your vendors will end up costing quite a bit more money. Stay in the city. Save the environment with less fuel emissions, and save money!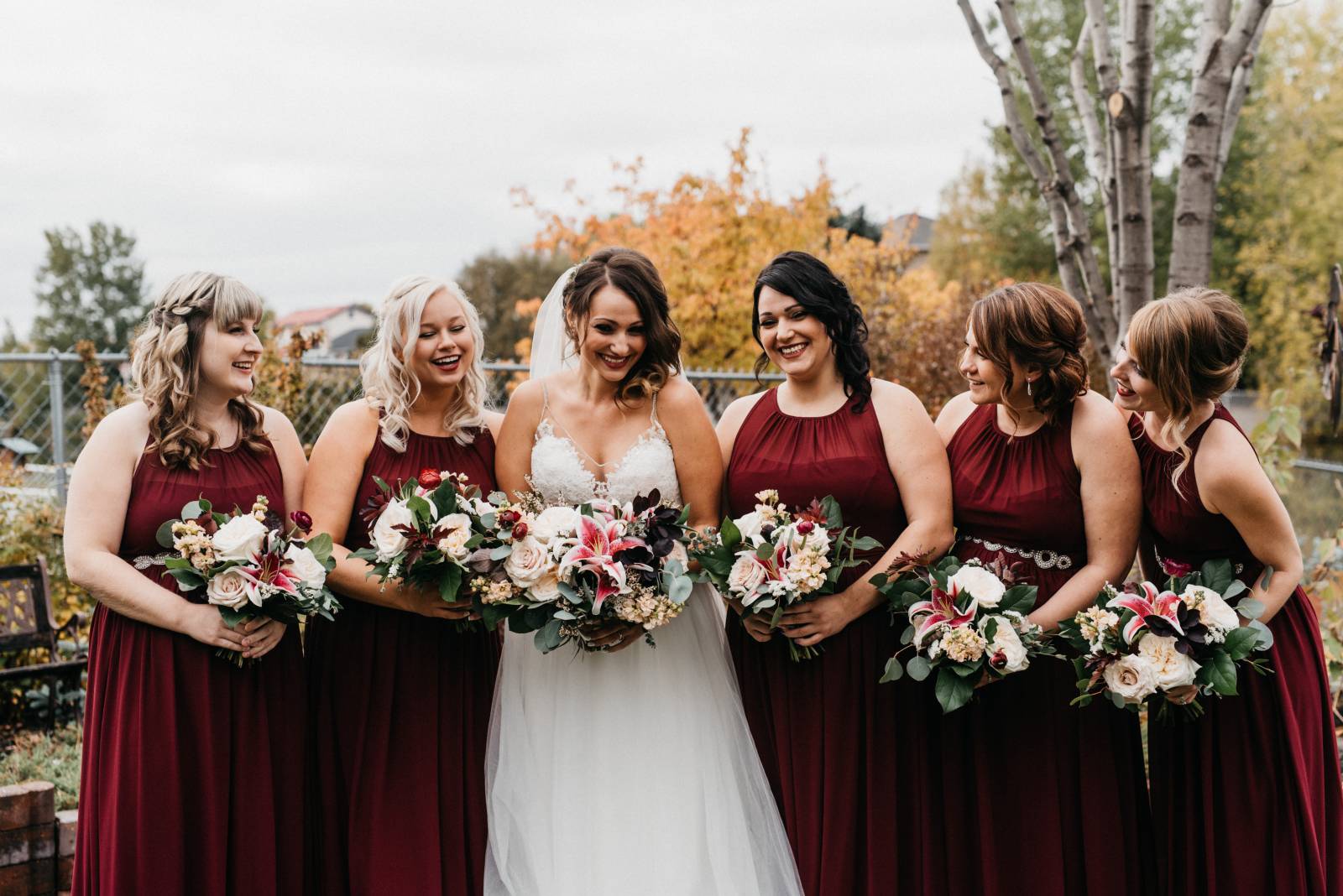 Source: Sugar and Soul Photography
2) Free Parking!
To tie in to the location/transportation information mentioned in number 1, we offer free parking. Unlike downtown hotel venues, we do not charge your guests to park or ask them to walk for blocks to access the venue. Valet parking, parking lots or street parking can add up to $35 per vehicle.
3) Complimentary Photo Locations
We offer tons of complimentary photo locations both indoors (Atrium and Solarium) and outdoors (Ceremony space, on Course photography, Patio space). There is no need to beat the crowds to get photos at popular locations like the Forks Market or a local park, unless you want to of course!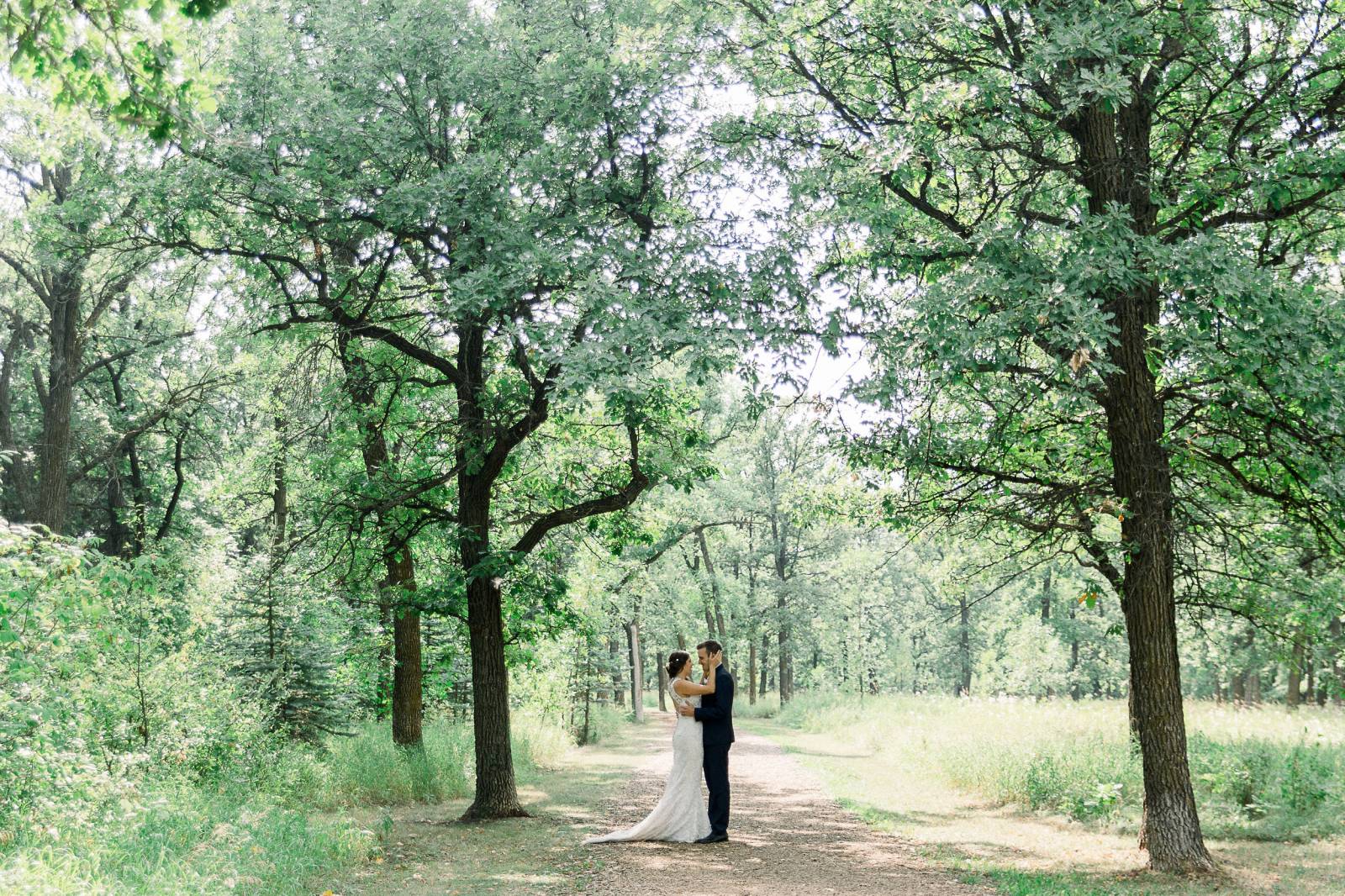 Source: Keila Marie Photography
4) We offer options!
Unlike most venues, we offer the option of doing a cash (guests pay for the alcohol), permit (you purchase alcohol/permit and provide alcohol at no cost to your guests) or host (we provide the permit/alcohol at no cost to your guests) bar. We allow you to choose the option that works best for you within your budget.
With any of our bar options we always provide the bartenders, garnishes, mix, ice, and glassware. When choosing a venue that does not provide these items, you may end up purchasing way more mix/ice than you need which leads to waste or an additional trip to the store for a return. Or worse yet, what if you end up running out? What happens if your bartender's don't show up? If you are renting glassware, you will end up renting nearly 10 times the number you need if there is no dishwasher on site. Save money, time and the environment by being a St. B Bride.
5) Capacity
We are one of the only venues of it's kind in the city with a 250 guest capacity. Even if you don't have a wedding of this size, you will have wiggle room in the space for an over-sized sweets table, a live band, or the space to allow your guests to breathe. No one likes to be sitting so close to their neighbor that they can smell what they had for lunch. Our Atrium has HUGE A-Frame windows and soaring cathedral style ceilings so it is extremely spacious and requires little to no decor. You also have complimentary access to the Solarium (included in the booking) and the Gallery (November through March).


6) Vendor Recommendations
You don't ever have to feel like you are alone during your planning process. We send out monthly emails to stay in touch, keep you on track and we are happy to offer vendor recommendations in every category. We work with preferred vendors that we can direct bill to make it a little easier for you.
7) Year Round Availability
We are open year round to serve you. We don't close down for the winter, we are still in full swing (without the golf swing) throughout the winter. Unlike other golf courses that close down November through March, we are open and busy helping couples tie the knot all winter.
8) Indoor/Outdoor Ceremony Locations
While this seems like a no brainer, some places don't offer an indoor back up location. Let's face it, we live in Winnipeg where weather isn't always predicable. When you book your reception with us, we offer complimentary access to the indoor ceremony location. There are no penalty fees for changing the location on the wedding day. We aim to make your day as stress free as possible!
Source: Casey Nolin Photography
9) We offer options!
Yet again, we are coming back to the options. We know that every wedding is different. Every couple has a different story, different budget and different guest list. We offer All Inclusive Packages and A La Carte Options for those with a smaller guest list.
Each one of our all inclusive packages include all of our rental items, the meals, the DJ and the specialty linens. Depending on which package you choose, the package may also include the appetizers, late night snack, wedding ceremony and even the bar.
10) In-House Catering
We don't allow outside catering. Our Executive Chef prepares high quality menu items with locally sourced items. There is no risk that your catering may not show up on the wedding day since everything is prepared fresh in house. We can accommodate requests for meal alternations and we offer complimentary tastings. Once you have tried a bite of our freshly prepared menu items, you will want to attend a few more weddings at our venue!
11) Accommodations are our Specialty!
We want every guest to leave full, happy and feeling as though they were accommodated in every way possible. We will prepare meals for every guest no matter what they require including but not limited to vegan dishes, gluten free, lactose free, etc... Don't choose your wedding menu around a few guests, we will prepare a meal for every person. Don't stress!
Source: Casey Nolin Photography
12) Rave Reviews
It's one thing for us to say we are the best, it's another thing to hear it from our past clients. We have thousands of reviews on Google, Facebook and Wedding Wire. Our offices are full of hand written thank you cards and our hearts are full. We can't express how thankful we are that so many couples choose to begin their journey at St. Boniface Golf Club. There are also so many Facebook Groups for brides-to-be, ask in one of your groups to get some honest feedback. We have an amazing track record and we would be honored to host your wedding.
13) Experience
Experience is something that money can't buy. There is no educational course or seminar that will properly prepare you for a wedding day. We have been in business since 1931 happily helping couples tie the knot. We are experienced professionals. We can often prevent any sort of hiccup from happening because we have been in nearly every wedding related situation you can think of!
14) Staff Retention
Our staff retention is second to none. You will see the same familiar faces during your booking, open house, tasting, meetings, rehearsal and on the wedding day itself. We take pride in the services that we offer, and we are happy to see them through. Unlike large hotels or corporations, we have a limited number of staff working in the food and beverage department and you will get to know them. We will also take care of setting out your personal items (menu cards, centerpieces, place cards, personal decor) so you don't need to hire a set up crew. Back to square one saving money all over again!
15) Social Prize Donations
When you choose St. Boniface Golf Club, we will give you a complimentary social prize, valued over $200. We understand that socials are a Winnipeg tradition, and we also understand how difficult it is to get social prizes. We want you to succeed at your social, here is a blog post full of tips and tricks to make the most money at your wedding social!
16) Payment Plans
We understand how difficult it can be to set aside large amounts of money when you are either in the process of finishing school, raising a family or purchasing a home. We offer flexible monthly payment plans so you can pay the wedding off gradually throughout the planning process.
17) Hidden Fees
We have no hidden fees. Wouldn't everyone say that?! As much as you don't want to pay a hidden fee, we don't want to surprise you with one. You will be provided with an estimate upon booking, and the entire process will be transparent, honest and helpful.
18) We are more cost effective than a barn or tent
When we meet initially, your estimate may look higher than a barn or tent venue you may be considering. Keep in mind that we don't charge a facility rental fee, and we do include all of the rental items, glassware, dishes, furniture and the use of the space. I can't tell you the number of times that brides book out of town venues or barn venues and come to us after their budget has been blown out of the water with rental items and mileage. I urge you to strongly compare apples to apples before making a decision on which venue would work best for you.
19) Flexible Decor
We allow fireworks and open flames. So many venues don't allow these things, which just seems crazy to us. We want your wedding to be as unique as your relationship. Choose the vendors and decor that uniquely represent you. We also have air conditioning and since we have artificial turf in the ceremony space, the bugs will be quite limited. Save the bugs, sweat and mud for a camping trip, not your wedding day.
20) Support Local
We are a local business that has been a part of the community since 1931. We are a non-profit organization and we do not have an owner. We are owned by our membership. When you choose St. Boniface Golf Club, you can rest assured that we are handling your event with care, and that we are charging you a reasonable rate to do so. There is no wealthy CEO at the top of the food chain taking another vacation because of your wedding. Your hard earned money stays directly in our community.
If you are still on the hunt for your Dream Wedding Venue, contact us. We would be happy to show you our space!